I'll "unexpectedly quit" you!
|current sounds|
Franco Battiato-
Fetus
I did have a nice long entry about the
Sonic Youth show
I attended for All Songs Considered, my realizations about radio vs. magazines writing, the goodies I bought at Eastern Market, the
Freer & Sackler Galleries
, and James McNeill Whistler, but my internet browser decided to "unexpectedly quit".... twice.
In lieu of lofty prose, here are pictures of the Sonic Youth show and a punch in mouth to technology.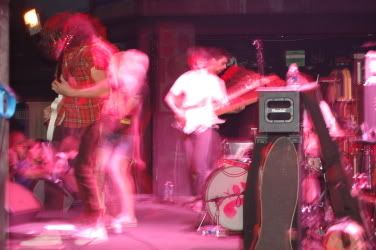 Be Your Own Pet
, a spastic Stooges-infected punk band a la Yeah Yeah Yeahs, opened for the Yoof. They're on Thurston Moore's
Ecstatic Peace
label. The band's decent on CD, but were an intense live band, especially on the last two songs thrashing harder than 18 and 17 year olds should.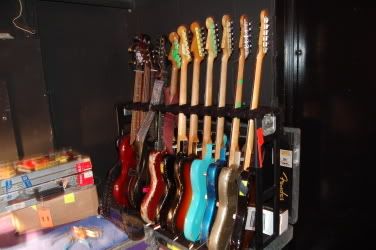 Thurston Moore's (Sonic Youth) specially tuned guitar army. You have no idea how tempted I was to touch them.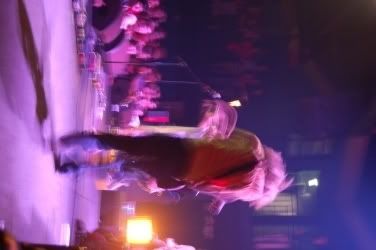 Sonic Youth.
Set list:
Jams Run Free
Pink Steam
Reena
Incinerate
Drunken Butterfly
Do You Believe in Rapture?
The Neutral
Pacific Coast Highway
Rats
100%
What a Waste
--first encore--
Turquoise Boy
Or
--second encore--
Shaking Hell